Last Updated By: Bennett Criss, December 2018

Purpose: How to Post Grades in Self-Service.

2. Click on the "Classes" tab. A "Grading" option will appear underneath it. Click on it.

3. A list of your courses for the year will be here, sorted by semester. Select the course that you need for the current semester.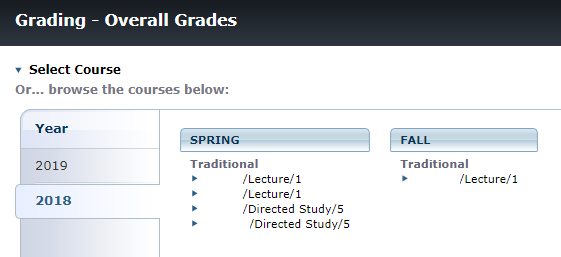 4. Using the dropdown under "My Grade", select a grade for each student, click "Save", and then click "Submit Final".