Last Updated By: David Simili, July 2021

Purpose: To explain how to edit default application settings:

(Complete Step 1 first, then proceed to the desired instructions.)

Step 2: Email client

Step 3: Video player

Step 4: Browser

Step 5: Default for opening .pdf

files.



Process:

Step 1: Navigating to Default Settings

1. Open up Windows and click on the Settings icon.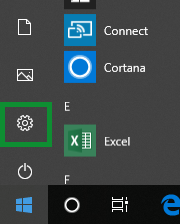 2. Select Apps.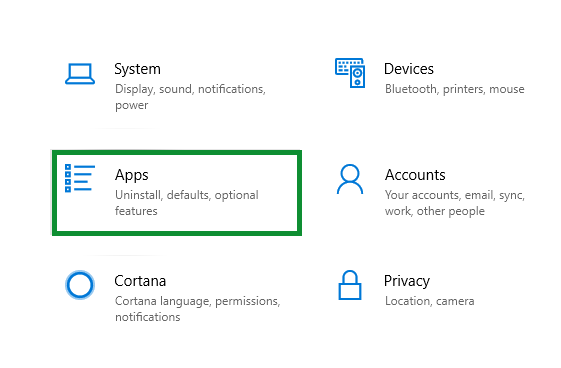 3. Select Default apps.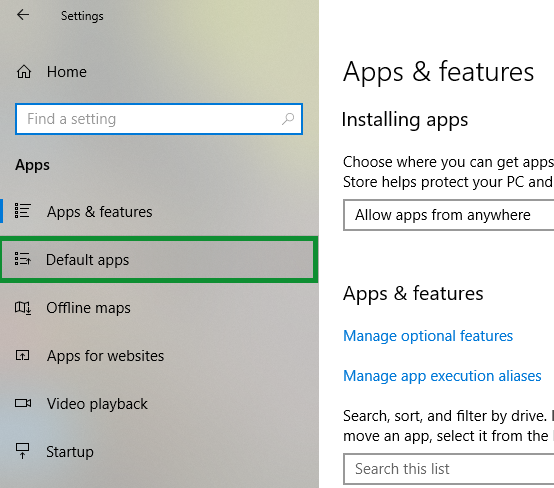 Step 2: Change Default for Email

1. Select Email and switch the default to Outlook.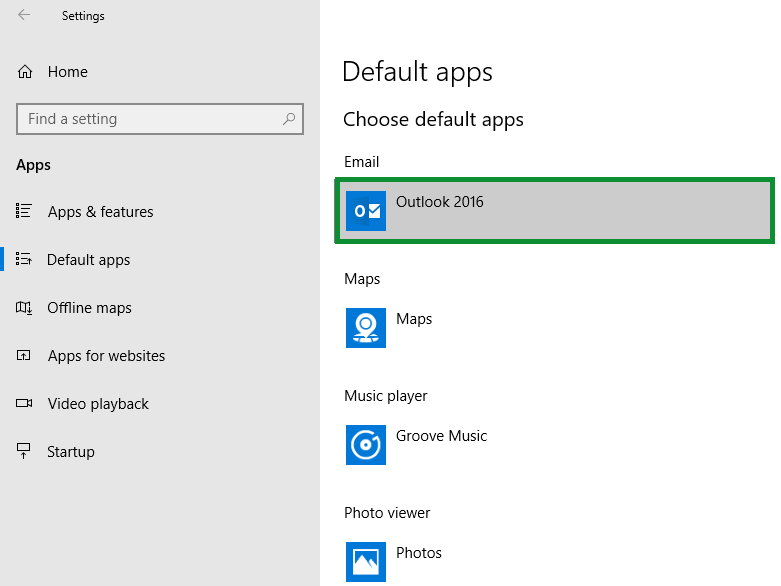 Step 3: Change Default for Video Player

1. Select Video Player and switch the default to

VLC

media player

.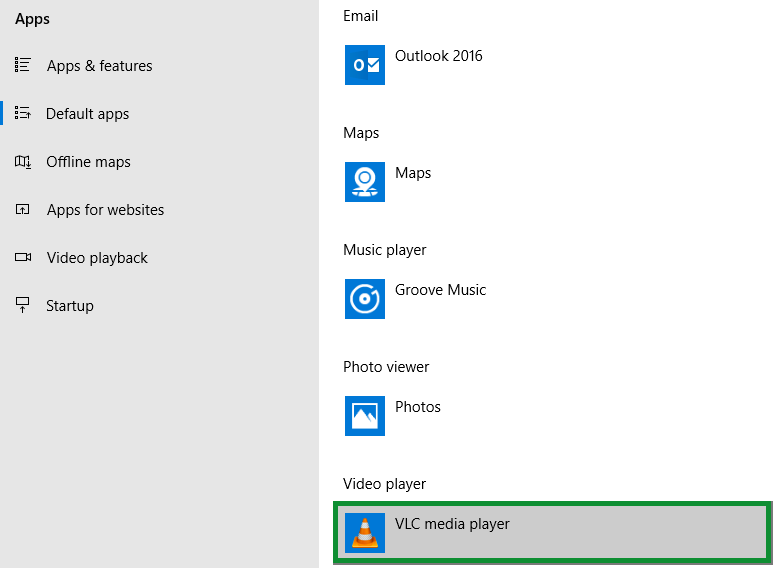 Step 4: Change Default for Web Browser

1. Select Web browser and switch to the browser of your choice.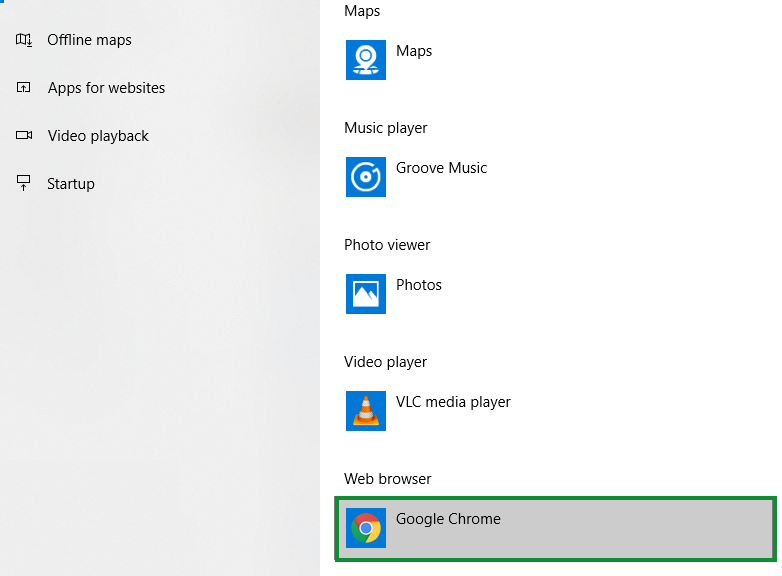 Step 5: Change Default for pdf. Files

1. Select Set default by the app.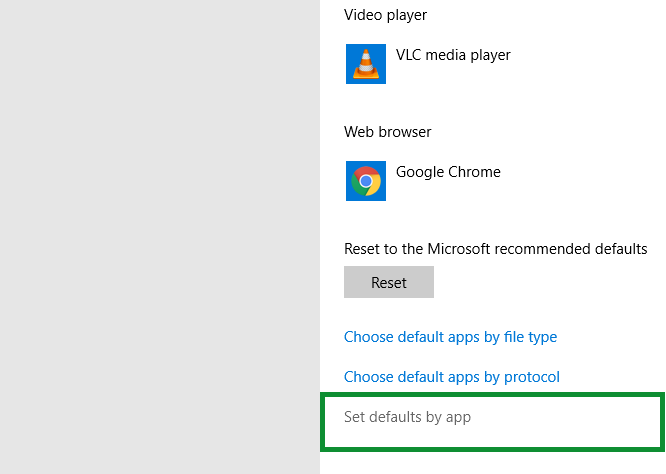 2. Select Adobe Acrobat Reader DC and click Manage.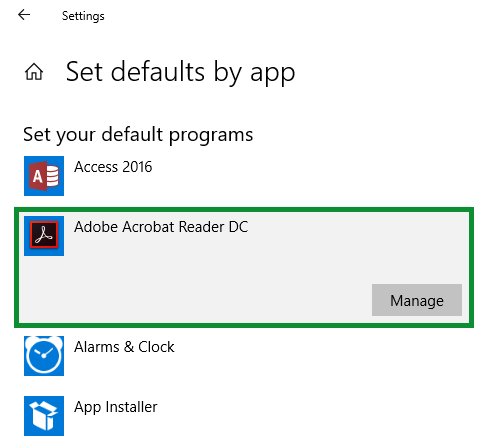 3. Find .pdf on the left side and click on the corresponding program.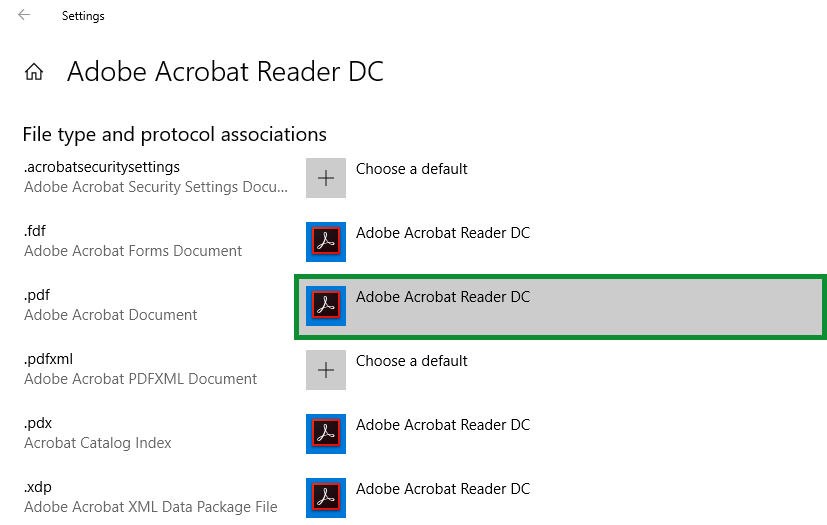 4. If it is not already selected, change the default .pdf program to Adobe.