Last Updated By: Aleah DenBoer, June 2021

Purpose: How to Add Department Codes to Copiers on a Windows Device

Process:

Please use this documentation for School-Owned PCs. If you would like to print from a personal device, please contact the IT Service Desk.

1. Open your start menu and type in "Control Panel". Open "Control Panel".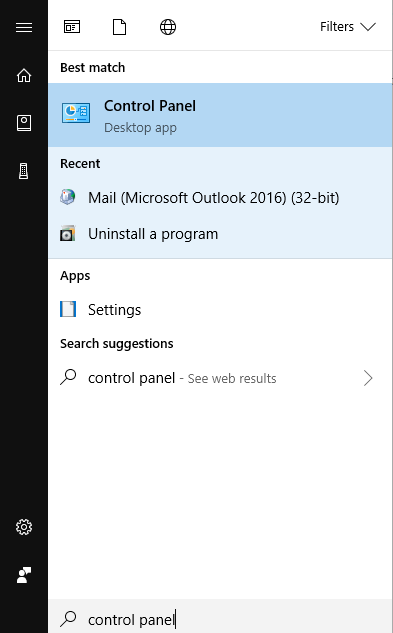 2. Click "View devices and printers".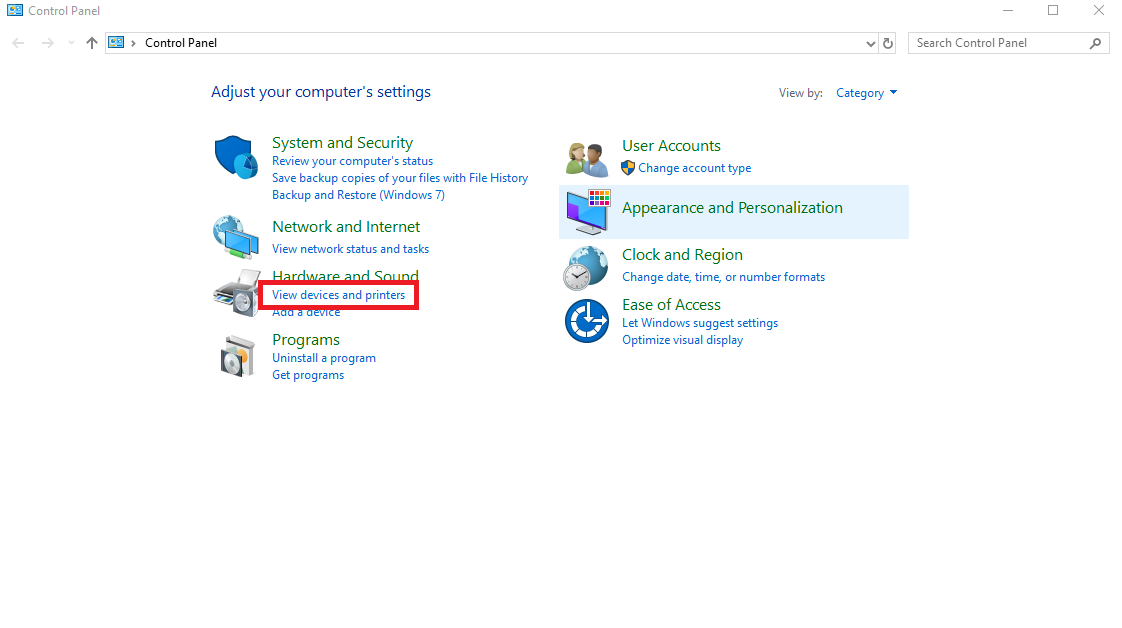 3. Right-click on your copier and click "Printer properties".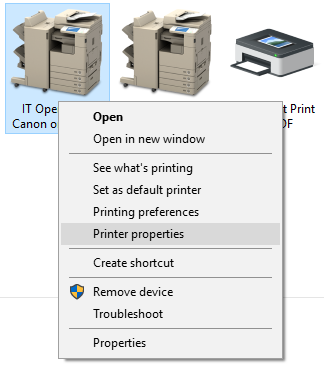 4. On the pop-up, go to the "Device Settings" tab. Click on "Settings", across from "User Department ID Management(J)".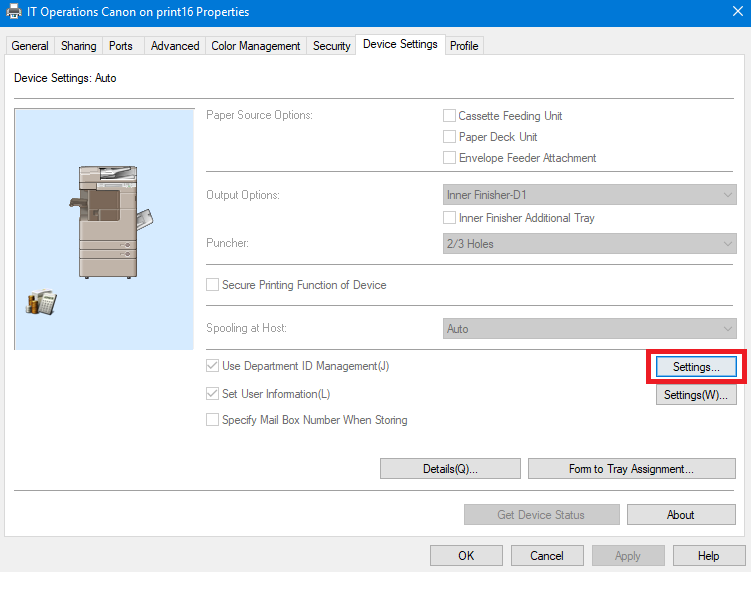 5. Type your department ID into the "Department ID" field. Leave the "PIN" field empty. Uncheck "Confirm Department ID/PIN When Printing". Click "OK".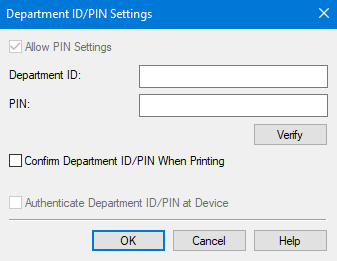 6. Click "Apply" and then "OK". The department ID has been added to your copier.